At Calier we are specialists in products and solutions for poultry farming, one of our primary lines of business. Within this line, we sell, among other products, avian vaccines to control salmonella, one of the most concerning zoonotic diseases given the risk it presents to human health.
This commitment to high-value biological products comes to fruition, as an example, in our vaccines against Salmonella enteritidis and Salmonella typhimurium, both of which are fully developed and manufactured in our León plant, thus helping poultry farmers to develop their own vaccine plans against these two types of salmonella.
León EUBIC, a strategic acquisition
Calier has maintained a presence in the EUBIC since 2003. We first started out with a team of 8 collaborators and a 500 m2 space to manufacture autogenous vaccines. The very next year, we gained GMP authorisation to manufacture inactivated viral solutions and live virus vaccines.
But we didn't experience our first growth spurt until 2013, when we bolstered activity by purchasing the centre and expanding our facilities and industrial capacity.
The EUBIC is a 21,000 m2 plot located in the Onzonilla industrial estate of the city of León, considered the third leading biotechnology hub in Spain, featuring multiple state-of-the-art institutions such as the Veterinary Department, which we have collaborated with to promote knowledge exchange.
The acquisition of the EUBIC allowed us to move from the initial 500 m2 to over 6,000 m2 in 2018 when the expansion and renovation of our facilities was completed, fully equipped with the latest technology as a reflection of our commitment to industrial capacity, and to the area, as the León plant undoubtedly represented significant future prospects.
A state-of-the-art plant within Europe
The EUBIC was the jumping off point for our current biologics plant in León. It is a cutting-edge facility within Europe with a production capacity of up to 13 billion doses of avian vaccines and boasts mandatory certifications such as the European Good Manufacturing Process (GMP) certification, which was renewed in 2022. It is currently hosting 30 collaborators spread out across the various areas such as Production, Quality Control, Maintenance, etc.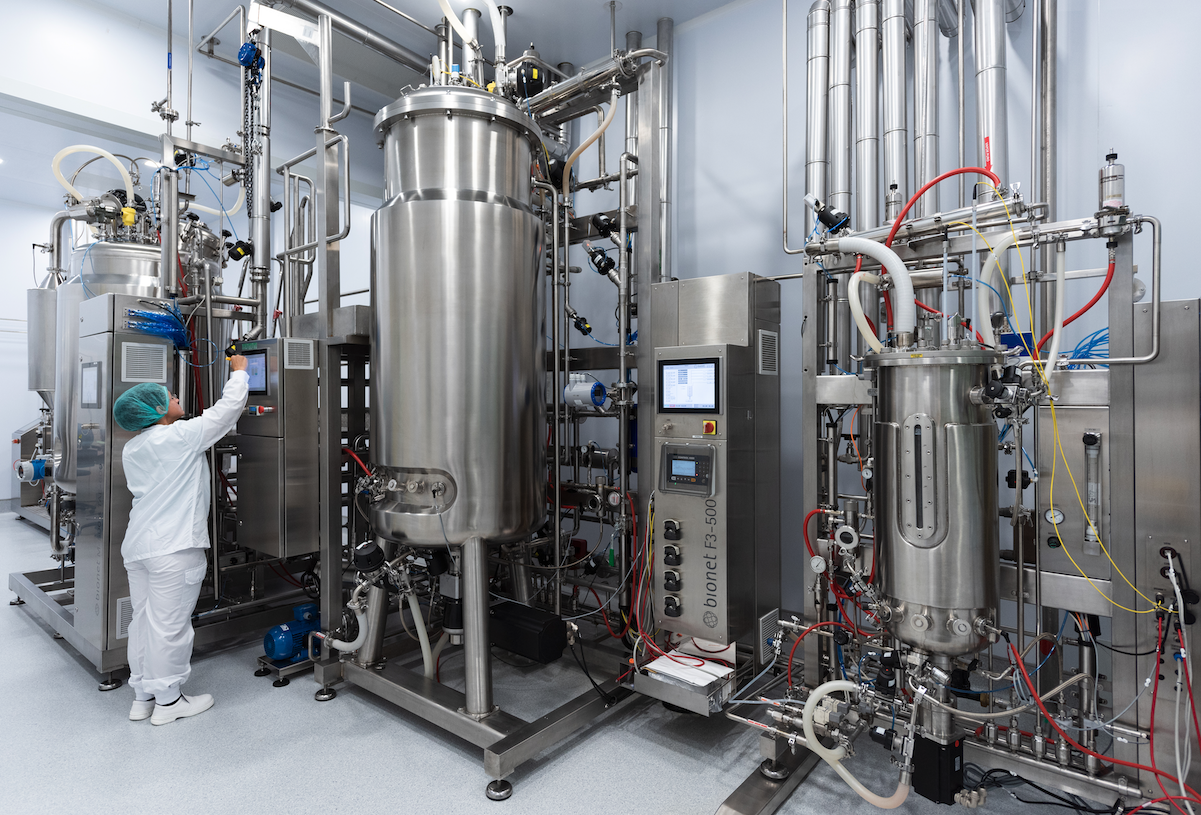 Equipped with the latest technology to guarantee efficiency and safety across all processes, as well as the quality of the developed products, our Calier León plant enables us to manufacture multiple different vaccines. 
This has allowed Calier to establish itself in the production of avian vaccines. In fact, we are the first Spanish laboratory in Spain to fully develop and produce vaccines against salmonella enteritidis and typhimurium. This is how, today, we have managed to position ourselves as the benchmark in the fight against salmonella, with a special emphasis in Europe, though our products are also present in other markets.
More than just a production plant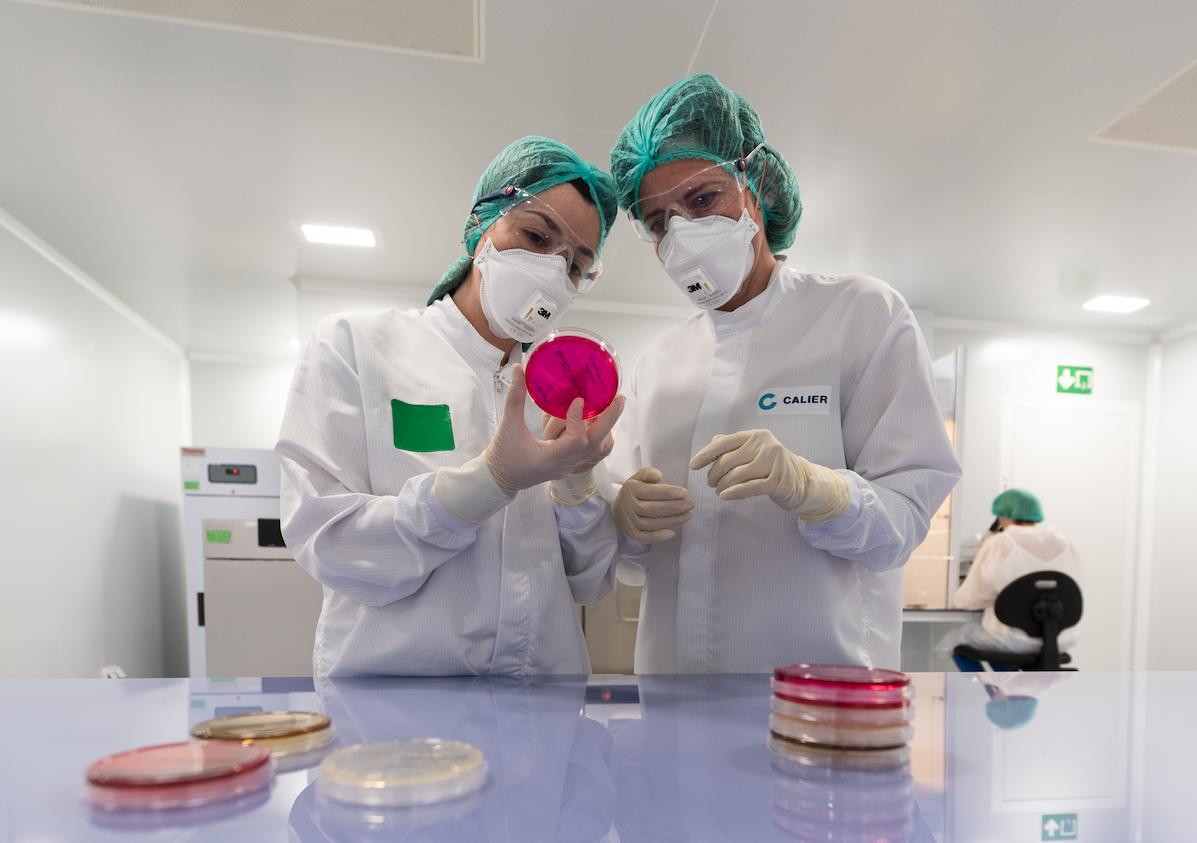 We have continued to improve and expand our facilities with the aim of providing our clients with a value-added service. Currently, our León centre which is also home to CECADI, our Calier Diagnostic Centre, offers our clients testing services to identify organisms that cause different pathologies in animals. It also offers real-time PCR testing for molecular salmonella diagnosis. 
Laboratory

, where we implement strict quality controls as well as research and development initiatives.

 

CECADI

, our

Calier Diagnostic Centre,

which offers our clients testing services to identify organisms that cause different pathologies in animals. We also offer real-time PCR testing for molecular salmonella diagnosis. 

Production plant

, where we develop our various vaccines and viral and bacterial products.

 

Logistics,

we also have a warehouse from which we can supply products to our clients across the various markets where we are present.

 
All these services are the result of 20 years of experience gained here in León. Two decades of growth, specialisation, and a drive to excel that have underscored our trajectory in the poultry farming sector and which continue inspiring us towards future challenges.